CitySurf Globe Mobile is the new member of CitySurf 3D Geographical Information System Platform family. CitySurf Globe Mobile applications are in full compliance with Android operating system.

CitySurf Globe is developed for the needs of organizations on Mobile GIS . The gathered data can be stored in an organizational local spatial database. These data can be used and arranged in both field and office environment. This feature allows users to reach huge (terrabites, multi-terrabites) DTM and vector based satellite views instantly by using low-band width, which are stored in Oracle SDO or Postgis environment.
Open source map services are increasing day by day. You can add WMS service address transmitting on EPSG:4326 projection type to CitySurf Globe Mobile and use its features both in your organization and on the field.
If you are searching more professional solutions to serve data on mobile environment, you have to use Globe Server. Globe Server provides an interface in which you can make authorizations, data management and rapid data serve.
To illustrate, you have the vector and raster based data of 3D buildings, roads, POIs, parcels, infrastructure and these data are need to be used due to authorization levels. We provide the system, you need to complete this task within only one hour.
You have to see its speed and performance on 3D virtual globe interface. Click on the link to test its performance on your android based mobile device.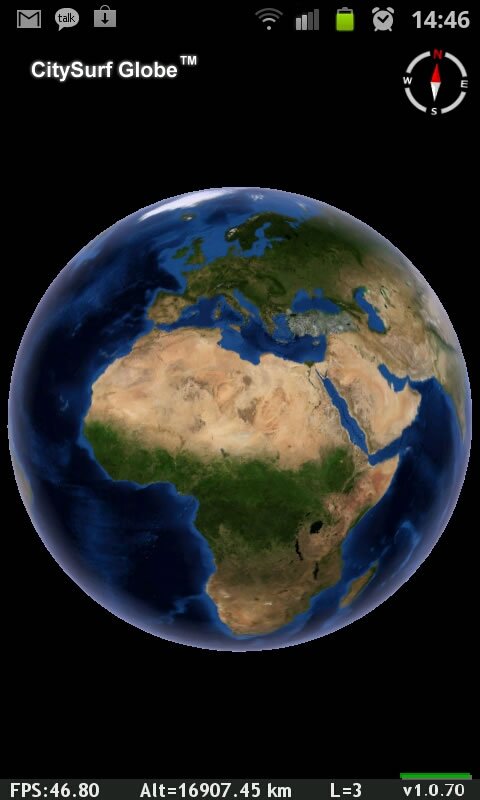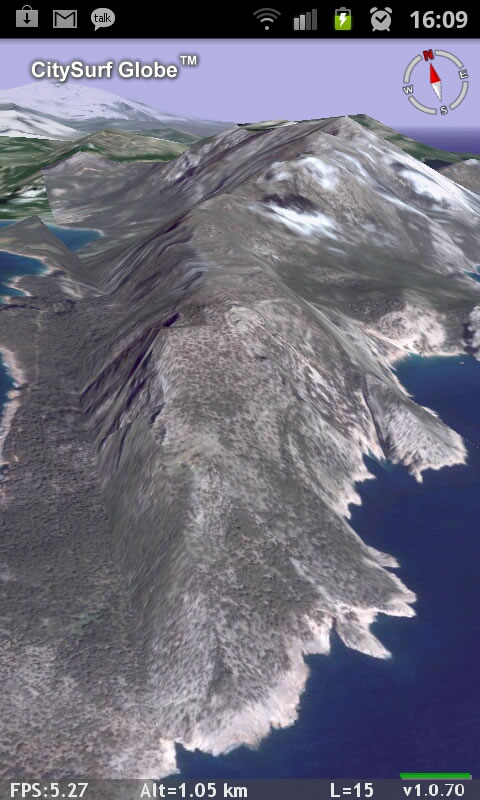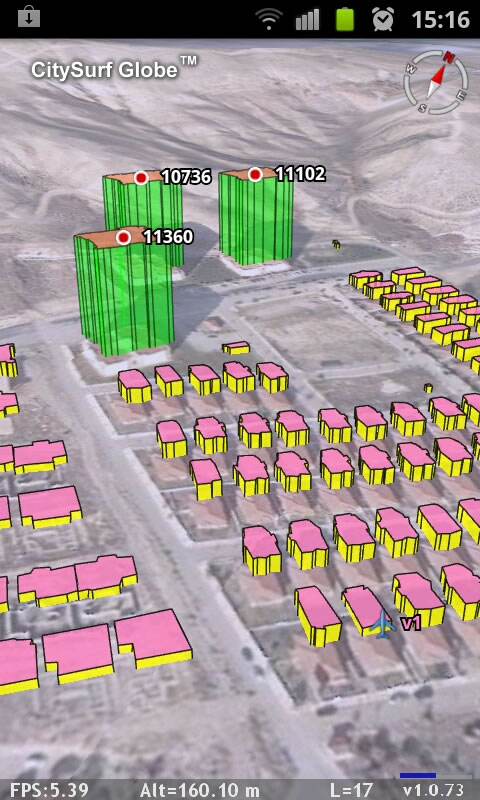 Try
- Use Full Globe Navigation. (with 2 finger pinch zoom)
- Tilt and rotate screen by on screen Scroll bars.
- Rotate globe dynamically to north by Digital Compass (Enabled by Pressing Compass icon)
- View feature attribute information
- Access your own GIS Map Services (wms,wmts,tms,wms-c, digitalglobe xyz)
- Use your GPS and follows your GPS location
- Search and fly to location

Features
- Working with SRTM, Aster gdem or high resolution local DTM data
- Vector Object Drawing as Layers. (Points / Lines / Closed Areas / Buildings / Roads etc.)
- Supports Unlimited Size of Data. (Means your server can serve ALL of the world)
- Can show Sun Position by GMT Time of your device.
- Data collection, editing and sharing
- Via CitySurf Globe Server accesing vector data stored in Oracle SDO, Postgres

Requirements :
- Android based Mobile Device
- OpenGL 3D Acceleration. (Real Hardware GPU)
- 64MB Java VM for best performance.



Download the Android Application by searching "Citysurf" in market or use the link.


.